"Bridging the Atlantic"
A series of annual conferences discussing transatlantic relations.
*Bridging the Atlantic V (2023) is on the way!*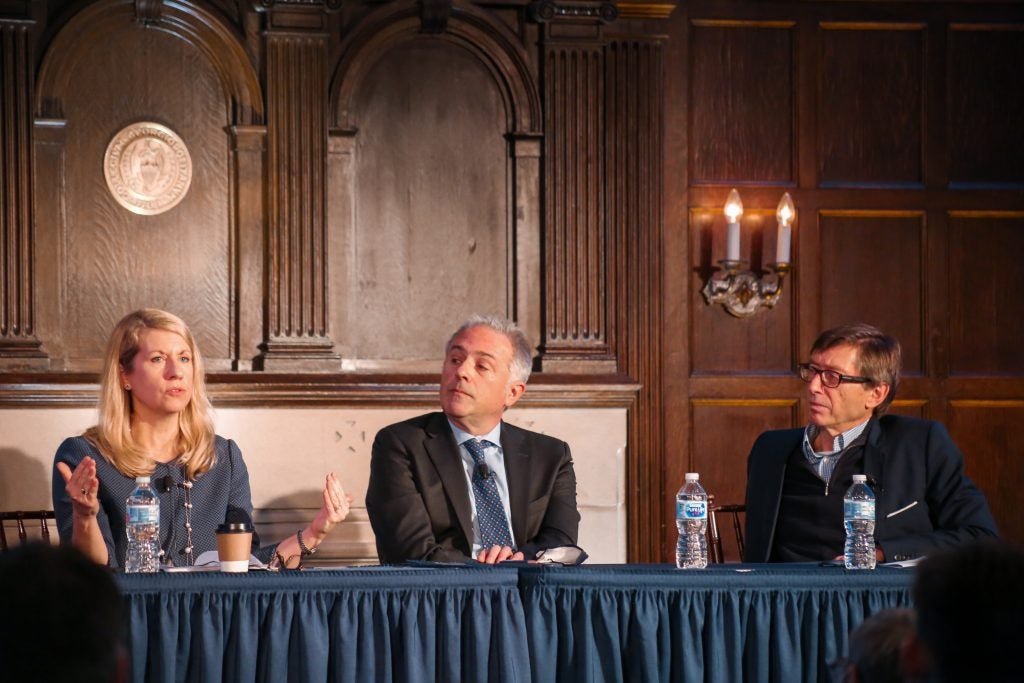 "Bridging the Atlantic" is an ongoing series of conferences presented by Georgetown University's Global Irish Studies Initiative and BMW Center for German and European Studies, in association with the Embassy of Ireland, The Clinton Institute at University College Dublin, and Queen's University Belfast. Beginning with its first gathering in 2019, BTA has been a continuous project that seeks to spotlight issues of mutual concern in the USA, Ireland, and the EU—among them the US-EU relationship, transatlantic trade, and the current challenges of peace-building in Northern Ireland after Brexit.
Click on the blocks below to read more information and access video recordings of conferences from past years.