Thursday, December 5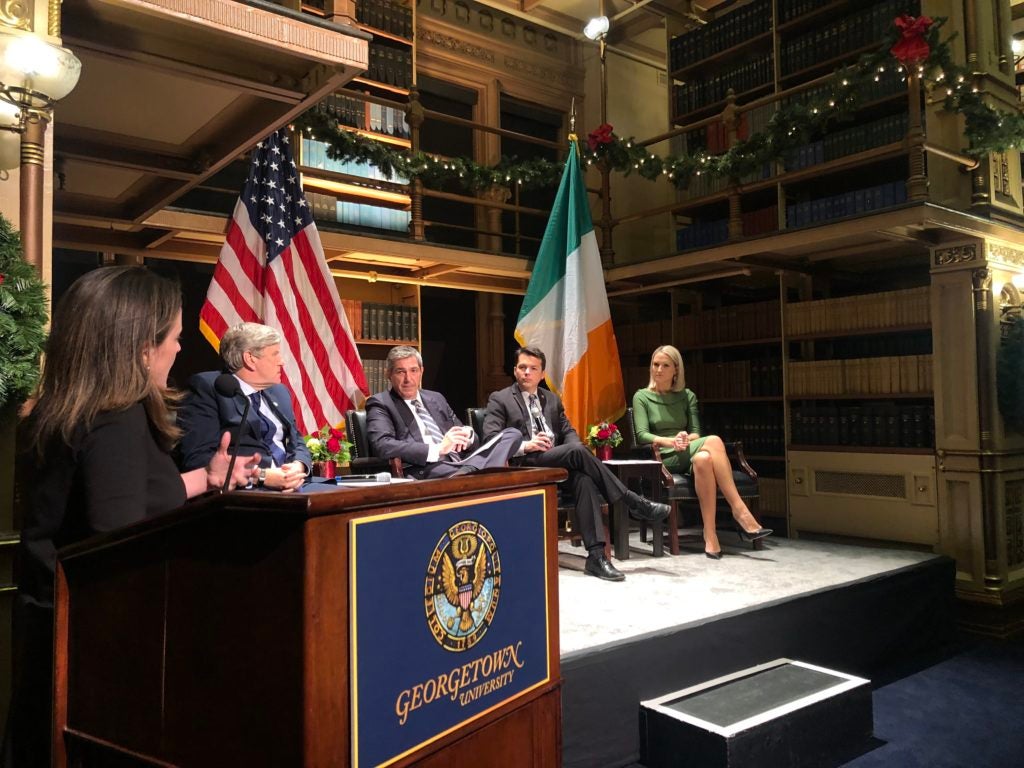 Bridging the Atlantic: Ireland's Role in EU-US Relations After Brexit
Global Irish Studies, along with the BMW Center for German and European Studies, University College Dublin's Clinton Institute, and the Embassy of Ireland hosted a half-day conference in Riggs Library, Healy Hall.
Transatlantic relations are undergoing many changes, with mounting uncertainties about the future of economic and diplomatic alliances and interactions. The disruptions occasioned by Brexit, trade disputes, and the challenges to multilateral institutions have raised the stakes in a complex realignment of relations.
This half-day conference, held under the Chatham House Rule, provided an opportunity to reflect on the implications of Brexit for EU-US relations and, in particular, on the challenges and opportunities it presents for Ireland as a committed EU Member State with strong ties to the United States. Combining panel discussions and keynote addresses by representatives of the US Congress and by Ireland's Minister for European Affairs Helen McEntee TD, the conference considered a range of topics, including the Northern Ireland peace process, transatlantic trade, and the future of EU-US relations after Brexit.
Full conference programme here.
The conference was dedicated to the memory of our colleague and co-founder, Prof. Gerard Mannion.