The 2022-2023 Global Irish Studies Initiative Fellowship cohort consists of 2 Undergraduates, 5 Master's candidates, and 2 PhD candidates. Learn about their independent research projects below.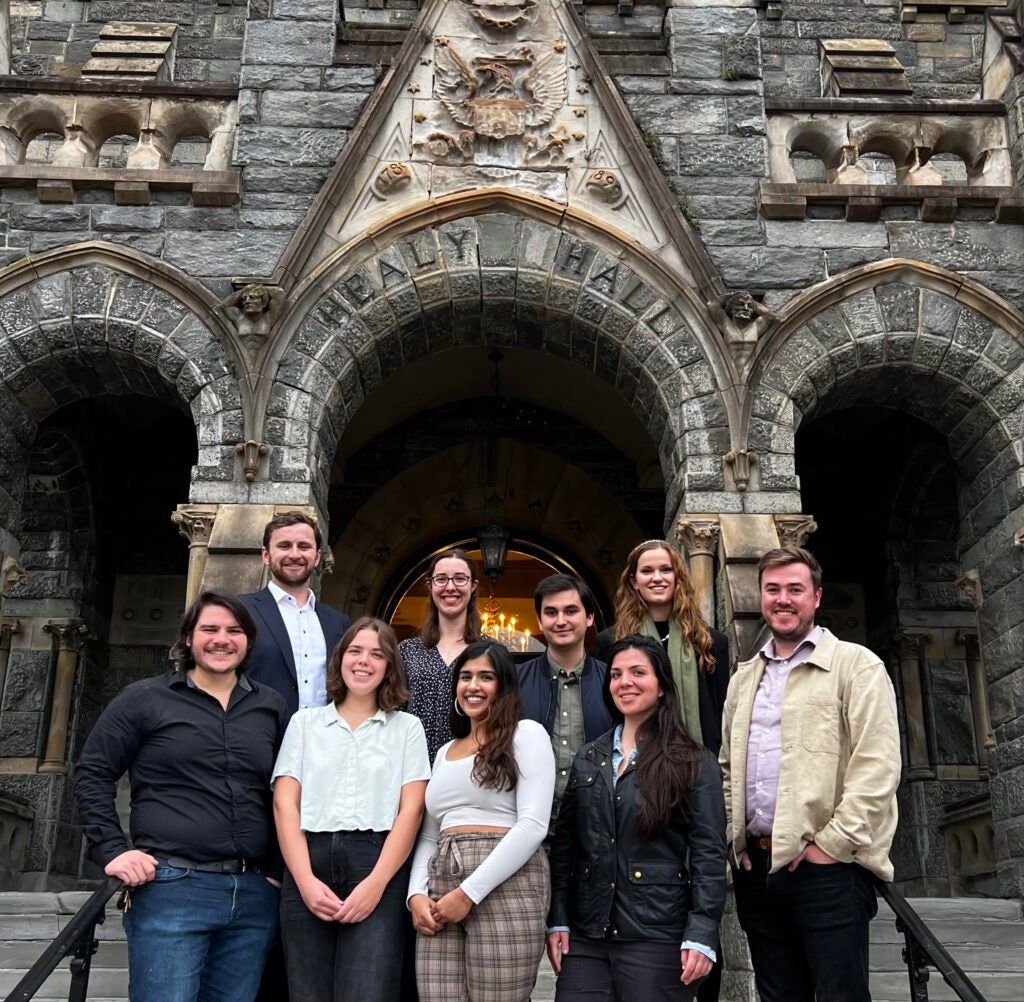 GIS supports undergraduate and graduate Fellows (all Georgetown students) in developing independent research projects (both critical and creative) that explore Irish Studies in a comparative or global context, focusing on Irish history, politics, literature, public health, business, and more. Our aim is to support student academic work on Ireland in whatever form it takes and in whatever discipline or school it takes place.
Learn more about last year's cohort of GIS Fellows and their research projects here.
The competition for 2022-23 Fellows is now closed, but students interested in becoming a Global Irish Studies Fellow for the 2023-24 year should check the application page in Fall of 2023.
If you are a friend of Global Irish Studies and you wish to support our Fellows program, contact Prof. Cóilín Parsons for more information, or go to our Make a Gift page.
---
Current Fellows
Ryan Conner
Graduate
Ryan Conner is a research and editorial assistant at Georgetown University's Institute for the Study of Diplomacy and a final-year M.A. student in European Studies in the School of Foreign Service. The 2022-23 Global Irish Studies Research Fellowship supports his graduate thesis research on how the parties to the Northern Ireland conflict negotiated and implemented the Good Friday Agreement. It focuses on provisions related to human rights, an issue essential to peace and stability in the region. Ryan also completed a 2021-22 GIS Fellowship project, which you can read more about here.
---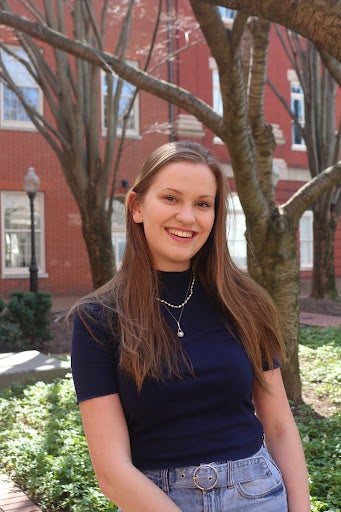 Madison Dwyer
Undergraduate
Madison Dwyer is a sophomore in the School of Foreign Service studying International Politics with minors in Psychology and Jewish Civilization. She grew up in Las Vegas, Nevada, and has spent her summers and school breaks with her family in Co. Wicklow, Ireland. Inspired by her family's own experience, her research focuses on the influence of the Catholic Church on primary and secondary education. She is interested in understanding how Church-State relations—particularly through the implementation of secularist principles—have evolved in Ireland and how to mobilize this to increase access to multi-denominational education in Ireland.
---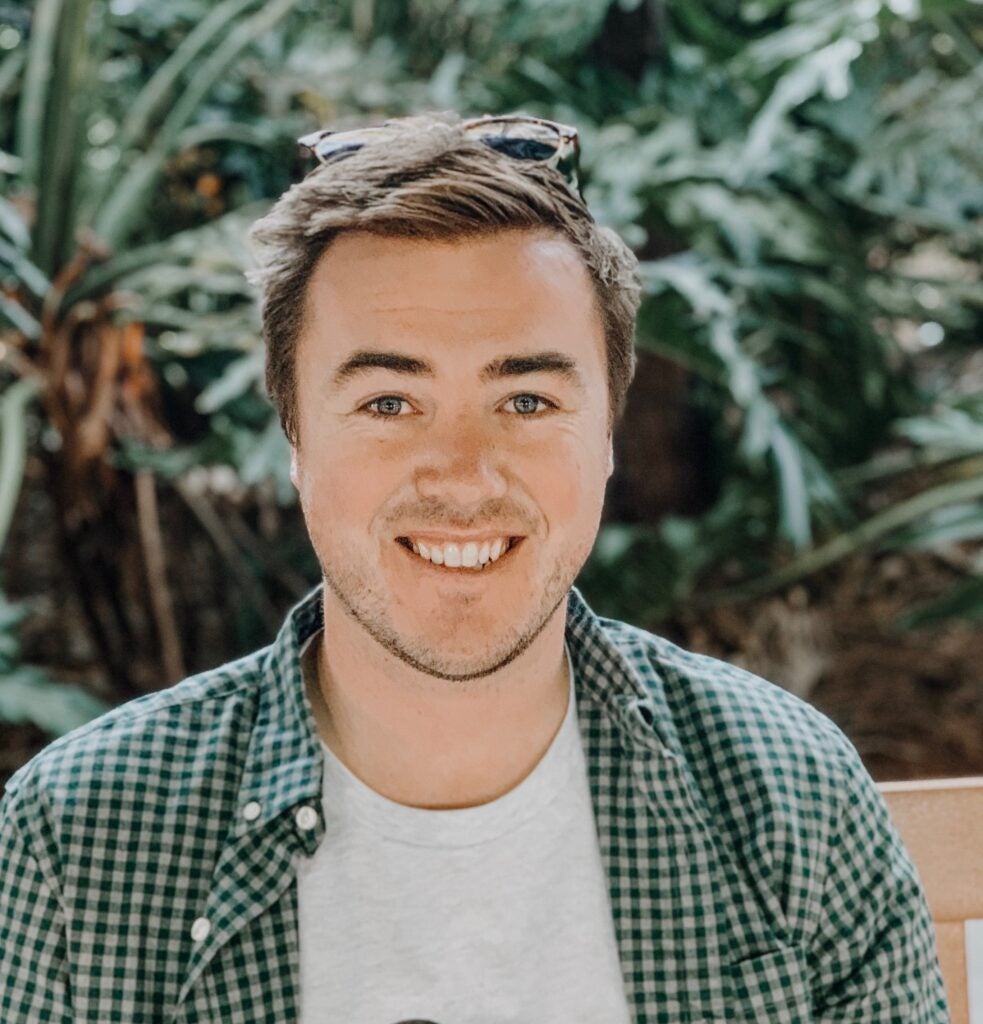 Patrick McSweeney
PhD Candidate
Patrick is a fifth-year PhD Candidate in the Government Department. His dissertation looks at young people in political parties, considering how their different priorities and approaches can lead to intra-party conflict. Most of his work is focused on American parties, especially the Democratic Party. For his project he is examining the role young people have played in the recent electoral successes of Sinn Féin. The party has been able to use progressive politics to attract young voters, a cohort that is frustrated with the traditional alternatives. He will analyze the factors bringing the group to the party as well as the potential intra-party conflict this may create.
---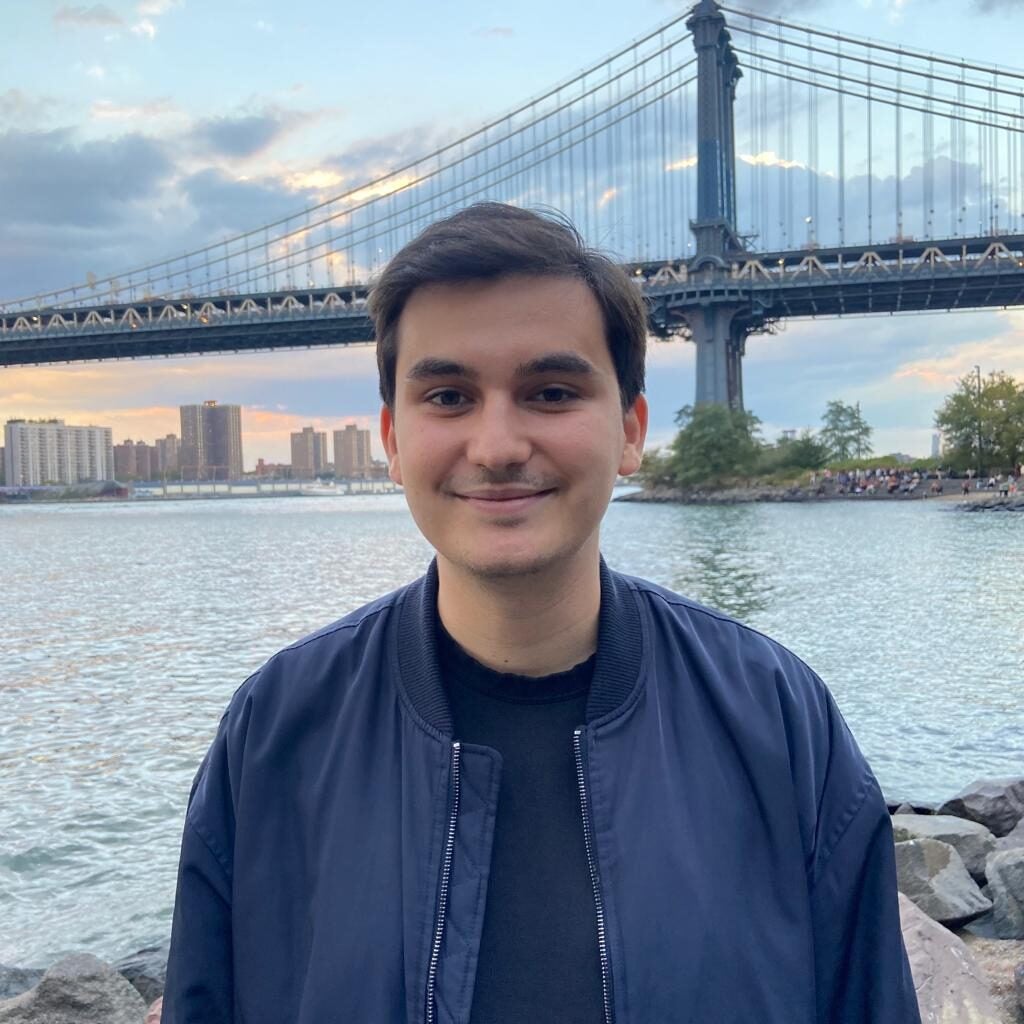 Louis Mignot Bonnefous
Graduate
Louis is originally from Paris, France. He studies Democracy and Governance as a first-year graduate student in the Department of Government. He previously graduated in 2022 from Northeastern University with a BA in Political Science and International Affairs. His research with the Global Irish Fellowship focuses on the votes from the youth in the last assembly elections in Northern Ireland. This research intends to understand the political behavior of a generation who did not experience the Troubles in their lifetime. The large gain from the Alliance Party, who came third in the last elections, is another focus of his research project.
---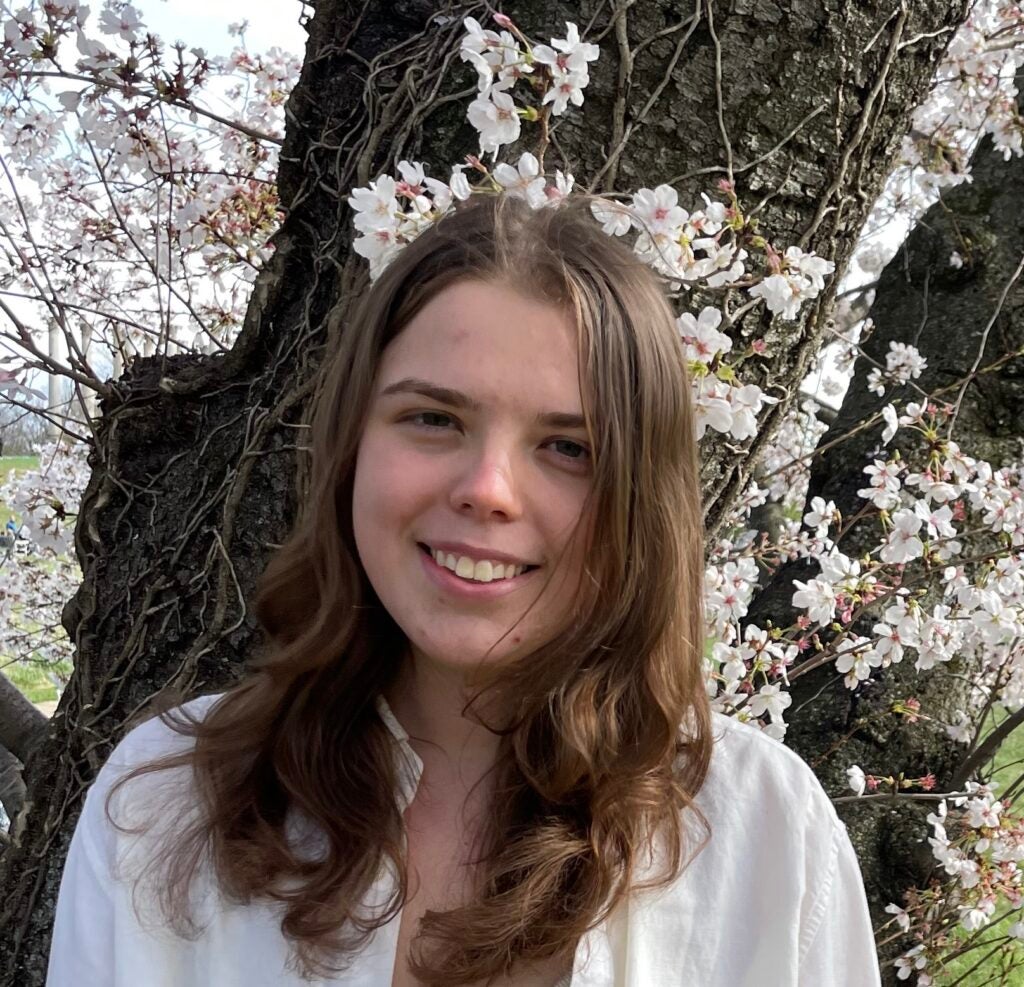 Maja Ochojska
Undergraduate
Maja is a senior in the College, majoring in Government and minoring in Justice and Peace Studies, set to graduate from the College in the Spring of 2023. She has a particular interest in conflict resolution and transformation, as well as international migration. She lived in Northern Ireland for twelve years and considers it her home–she loves traveling around the island and discovering all that it has to offer! As a GIS Fellow, she will explore the educational and professional outcomes for young people in Northern Ireland; specifically, she will investigate the phenomenon dubbed as a 'brain drain' in the region. Maja also completed a 2021-22 GIS Fellowship project, which you can read more about here.
---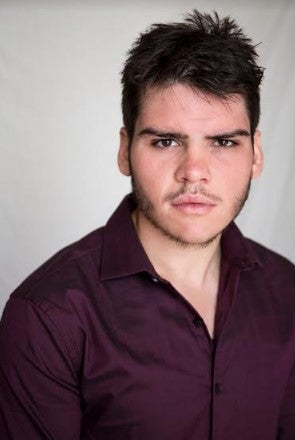 Robert Pike
Graduate
Robert Pike (he/him/his) is enrolled in the M.A. in English Literature program. Originally from Orlando, Florida, Robert graduated with a double major in Drama and Psychology from the Catholic University of America in 2014 and remained in the DMV area working as an actor, director, and sound designer. His theatrical credits include productions at Imagination Stage, NextStop Theatre Company, and Ally Theatre Company (among others). Robert's GIS Fellowship project explores the modernist theatrical representation strategies of W.B. Yeats and how they champion our notions of visuality, both the physical sense and the imaginative faculty.
---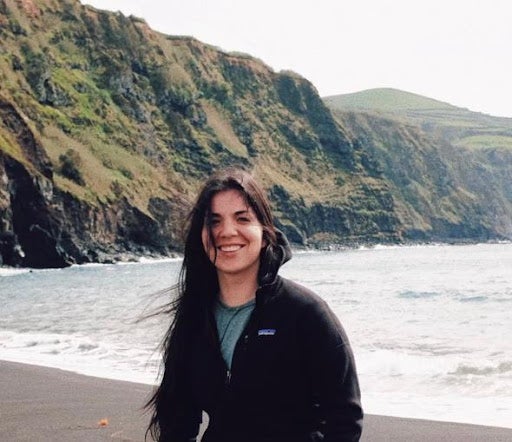 Sofia Pinheiro
Graduate
Sofia Pinheiro is pursuing a Master's in Physiology. She aims to matriculate into medical school following the completion of her degree. Her research through the Global Irish Studies Fellowship will explore the role of physicians within Ireland's emergency medical system, with a focus on their contributions to pre-hospital patient care in the field. She hopes to illuminate the particularities of Ireland's culture and healthcare system that determine the role of Emergency Medicine Physicians. Her research will consider this within the context of a physicians' scope of practice and governing protocols. Sofia's interest in emergency medicine began during her time working as a career EMT for an ambulance service in upstate New York.
---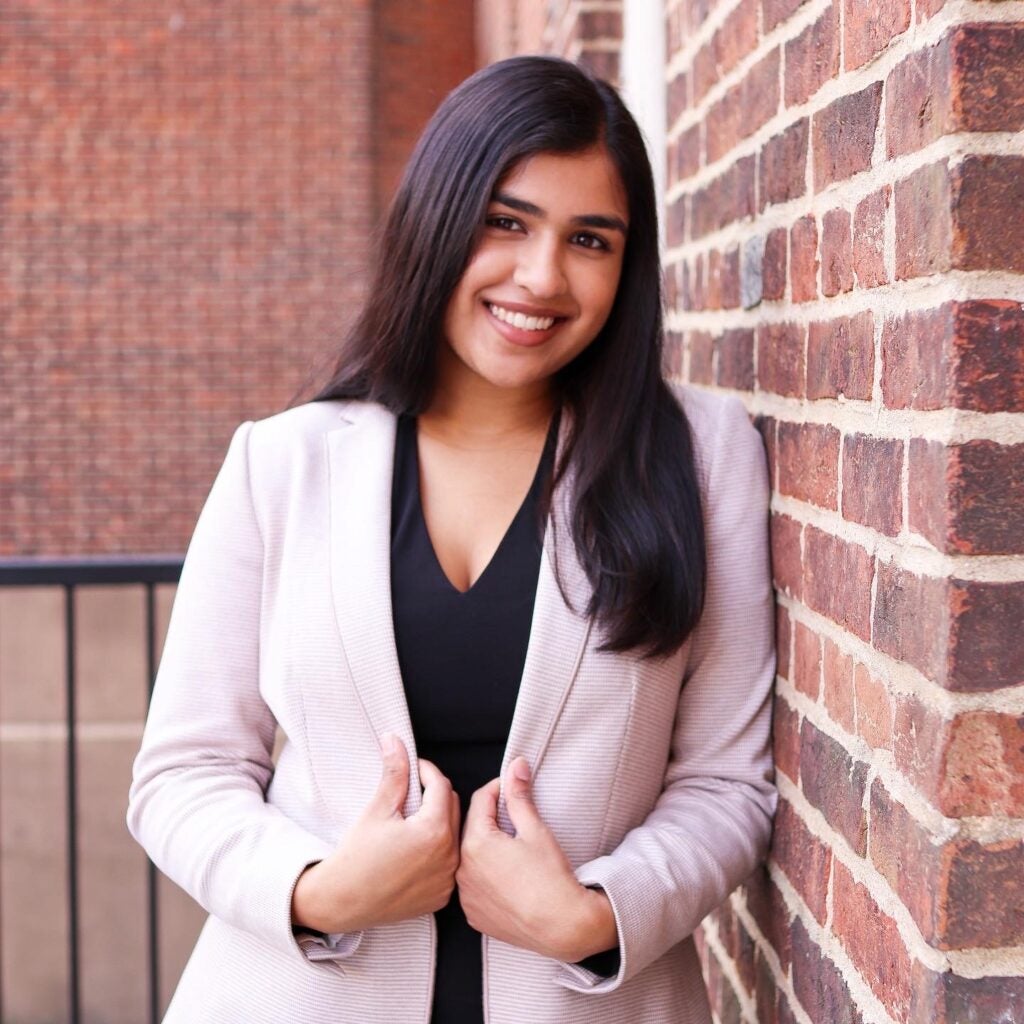 Alisha Saxena
Graduate
Alisha Saxena (she/her) is a second-year Master of Public Policy (MPP) student. She currently works as a policy intern for the AARP and the Economic Innovation Group, and previously worked as a Research Associate at RepresentWomen. As a GIS fellow last year, Alisha conducted mixed-methods research to produce a working paper which articulated current gender disparities in Irish local councils. This year, as a continuing GIS fellow, Alisha plans to continue this research by determining how gender disparities affect policy output, and also plans to include discussions of the linkage between female representation and the unique PR-STV system in Ireland.
---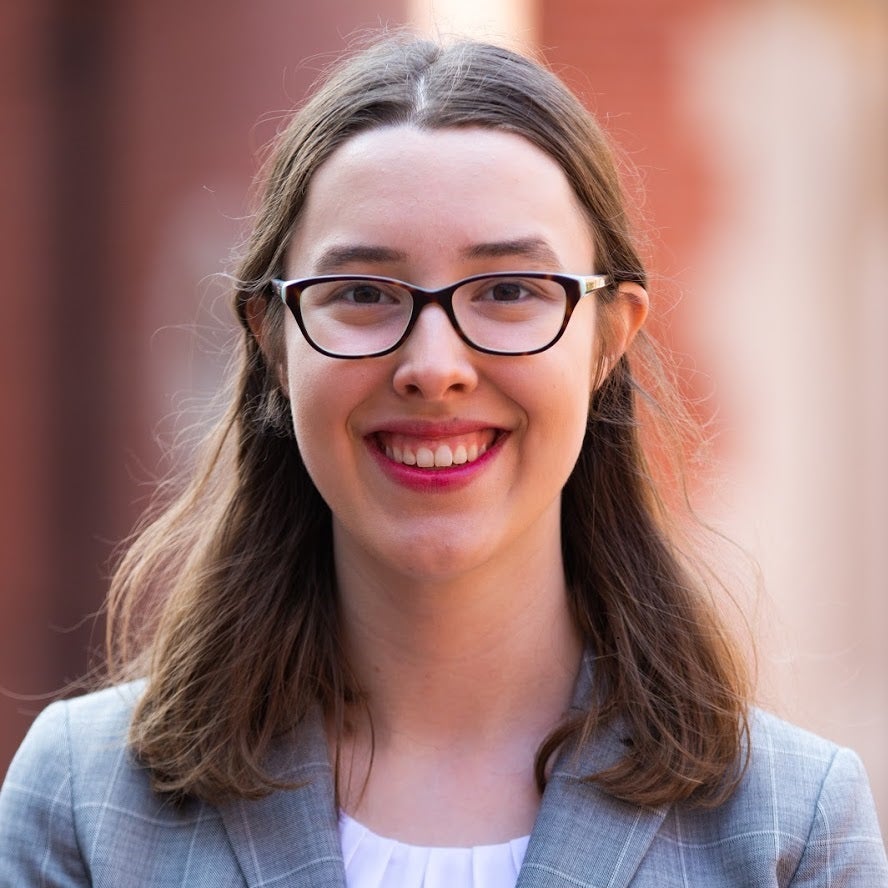 Rachel Singer
PhD
Rachel Singer is a first-year PhD student in the Department of History. She received her MPhil in Anglo-Saxon, Norse and Celtic from the University of Cambridge in 2022. Rachel's project focuses on outbreaks of infectious disease in early medieval Britain and Ireland. Ireland's rich annalistic record features numerous epidemics before the year 1000. The presence of these pathogens reveals Ireland's connections with the outside world in the Middle Ages, yet there is distressingly little communication between scholars of Ireland and those of the Continent. By studying these epidemics and presenting her findings on them to other historical epidemiologists, Rachel hopes to spur scholars to consider Britain and Ireland in their analyses of global medieval infectious disease.