Tuesday, January 19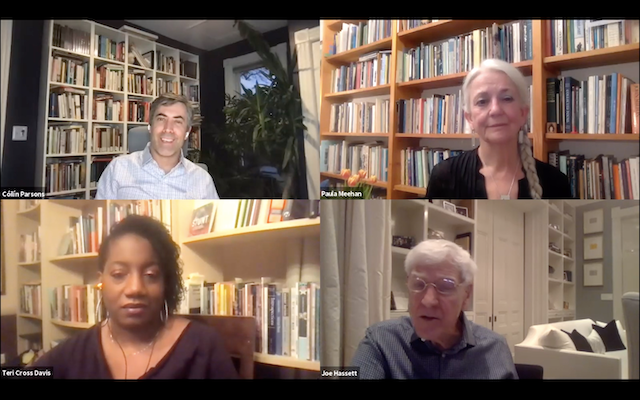 The Embassy of Ireland and Global Irish Studies at Georgetown University, in association with Solas Nua, Poetry Ireland, and Georgetown's Humanities Initiative, hosted:
Yeats Now: why we still need W.B. Yeats's poetry
A celebration of Joseph M. Hassett's latest book, featuring actor Lisa Dwan, singer Tara Erraught, poets Paula Meehan and Teri Cross Davis, and Ambassador Daniel Mulhall. Moderated by Cóilín Parsons, Associate Professor of English at Georgetown University and member of the board of Solas Nua.
Tuesday, January 19
W.B. YEATS believed that lyrics can "take on a second beauty, passing as it were out of literature and becoming life." By focusing on Yeats's most memorable lines of poetry, Joseph Hassett's latest book, Yeats Now: Echoing into Life, reveals new ways of enjoying a body of work that speaks eloquently and urgently to the twenty-first century. Join us as we consider Yeats's legacy and the enduring power of poetry to translate and transform our world.
Featuring:
Daniel Mulhall, Ireland's 18th Ambassador to the United States, a passionate advocate for the value of poetry, and Honorary President of the Yeats Society. Ambassador Mulhall is the author of A New Day Dawning: A Portrait of Ireland in 1900 (Cork, 1999) and co-editor of The Shaping of Modern Ireland: A Centenary Assessment (Dublin, 2016).
Teri Ellen Cross Davis is the author of a more perfect Union, (February 2021 with Mad Creek Books) 2019 winner of the Journal/Charles B. Wheeler Poetry Prize and Haint, winner of the 2017 Ohioana Book Award for Poetry. She was awarded the Poetry Society of America's Robert H. Winner Memorial Prize in 2020. She is a Cave Canem fellow and the Poetry Coordinator for the Folger Shakespeare Library in Washington D.C.
Lisa Dwan, is an actor best known for her acclaimed performances in adaptations of Samuel Beckett's works, with the New York Times describing her as "an instrument of Beckett in the way saints and martyrs are said to be instruments of god." Dwan won the Emery Battis award for her performance in Harold Pinter's The Lover and The Collection at the Shakespeare Theatre Company. Dwan adapted and starred in No's Knife at Old Vic Theatre and Abbey Theatre, making her the first woman to perform Beckett's Stories and Texts for Nothing. Following their recent success on Beckett's shorts including "Eh Joe," Dwan will once again team up with Sir Trevor Nunn to play Winnie in Beckett's Happy Days in February 2021.
Tara Erraught, is an Irish mezzo-soprano who has starred at the Metropolitan Opera in New York, Carnegie Hall, the Kennedy Center, Bayerische Staatsoper, and more. Among her awards are a prestigious Promeritis scientiae et litterarum (2013) from the Bavarian government in recognition of outstanding contribution to the arts, an Irish National Concert Hall's Rising Star Award, and a Dermott Troy Award for the Best Irish Singer. The New York Times has praised her "beautifully formed mezzo-soprano voice," while the Irish Independent has raved about her "high wattage charisma."
Joseph Hassett, a leading trial lawyer and an authoritative literary critic based in Washington, D.C. He has written extensively on Yeats, Joyce and other Irish writers. He holds a Ph.D. in Anglo-Irish Literature from University College Dublin and is a graduate of Canisius College and Harvard Law School. His books include W.B. Yeats and the Muses (Oxford University Press, 2010), The Ulysses Trials: Beauty and Truth Meet the Law (Lilliput, 2016) and Yeats Now: Echoing Into Life (Lilliput, 2020).
Paula Meehan, Irish poet and playwright, and author of the poetry collections Return and No Blame (1984); Reading the Sky (1986); Pillow Talk (1994); Dharmakaya (2001), which won a Denis Devlin Award; Six Sycamores (2004), with the artist Marie Foley; Painting Rain (2009); and more. Her numerous honors and awards include the Marten Toonder Award, the Butler Literary Award, and the post of Ireland Professor of Poetry. In 2015, she was inducted into the Hennessy Hall of Fame for her achievements in poetry, and her selected poems (As if by Magic: Selected Poems) were published in 2020 by Dedalus Press.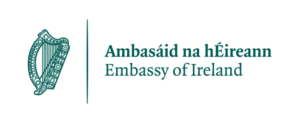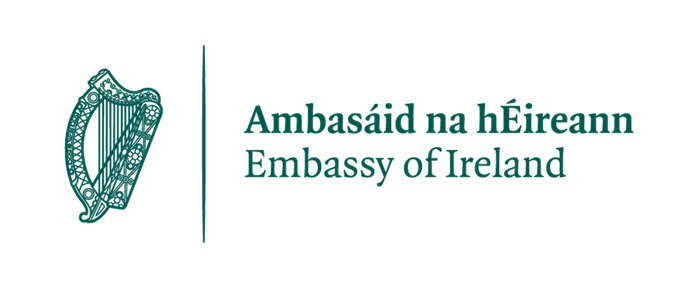 This online event is free and open to the public. If, however, you wish to make a donation to support the Global Irish Studies series of free lectures and seminars, it will be gratefully received. Please go to our Giving page to make a tax-free donation or click on the button below