Thursday, February 11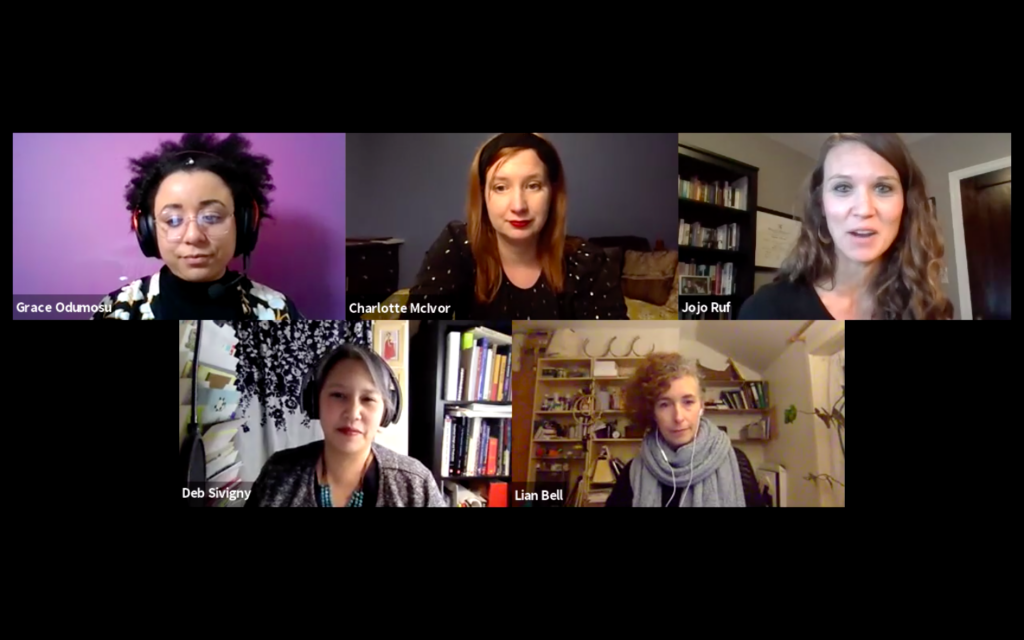 Solas Nua, Global Irish Studies at Georgetown University, and Georgetown's Humanities Initiative hosted:
Voices of Change: Paradigm Shifts in the Arts
Part One: Feminist Interventions
Thursday, February 11
Five years on from Waking the Feminists, a grassroots movement that publicly questioned and exposed the mechanisms by which women have been excluded and marginalized in Irish theatre, and three years after the global #Metoo campaign – a social movement that spoke out against sexual violence and sexual assault, we look at what has changed in the theatre community in Ireland. How do its systems compare to the roles of women in theatre in the US? Theatre maker Lian Bell (Ire) in conversation with Women's Voices Theater Festival Coordinating Producer Jojo Ruf (US), actor Grace Odumosu (Ire/US) and production designer Deb Sivigny (US), moderated by Charlotte McIvor (Ire), Senior Lecturer in Drama and Deputy Head of the School of English and Creative Arts at NUI Galway.
ABOUT THE PANELISTS
Jojo Ruf is the Managing Director of Theater J. She served as the Managing Director of The Laboratory for Global Performance and Politics at Georgetown University for four years, for The National New Play Network for five years, serving as the Associate Executive Director for two years. Jojo was a Coordinating Producer for the 2015 Women's Voices Theater Festival and has worked with Arena Stage, the Kennedy Center, Ford's Theatre, and the Provincetown Tennessee Williams Theater Festival. 
Lian Bell works as a set designer, cultural project manager and artist. For over twenty years she has worked with some of the most significant arts organizations and contemporary performance makers in Ireland. She was the Campaign Director of #WakingTheFeminists, the game-changing grassroots campaign calling for equality for women artists in Irish theatre. She continues to consult, speak publicly, and run workshops on gender equality in the arts, nationally and internationally.
Deb Sivigny is most well-known as an award-winning costume and scenic designer from Washington DC and has been a company member at Rorschach since 2006. She was a member of the second generation of The Welders, where she served as Lead Producing Playwright for her work Hello, My Name Is… She received the Helen Hayes Award for Outstanding Scenic Design for Forgotten Kingdoms at Rorschach Theatre and is a five-time nominee. 
Grace Odumosu is the Youth and Family Engagement Coordinator for Irish Community Services. She is an Irish/Nigerian actor and drama therapist born and raised in Dublin, Ireland and emigrated to Chicago in 2014. Grace has an extensive background in theatre, both in Dublin and in Chicago. She has been working with children and young adults in the arts since she was 16. Grace holds a BA in acting from the Dublin Institute of Technology and a Master's degree in Drama Therapy at NUI Maynooth. 
Charlotte McIvor is a Senior Lecturer in Drama and Theatre Studies at the National University of Ireland, Galway and Deputy Head of the School of English and Creative Arts. She is the author of Migration and Performance in Contemporary Ireland: Towards A New Interculturalism and the co-editor of The Methuen Companion to Interculturalism and Performance (with Daphne P. Lei), Interculturalism and Performance Now: New Directions? (with Jason King), Devised Performance in Irish Theatre: Histories and Contemporary Practice(with Siobhan O'Gorman) and Staging Intercultural Ireland: Plays and Practitioner Perspectives (with Matthew Spangler).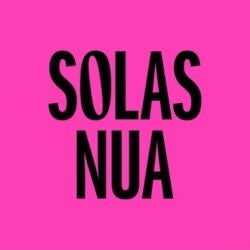 This online event is free and open to the public. If, however, you wish to make a donation to support the Global Irish Studies series of free lectures and seminars, it will be gratefully received. Please go to our Giving page to make a tax-free donation or click on the button below