Sunday, November 14, 3pm ET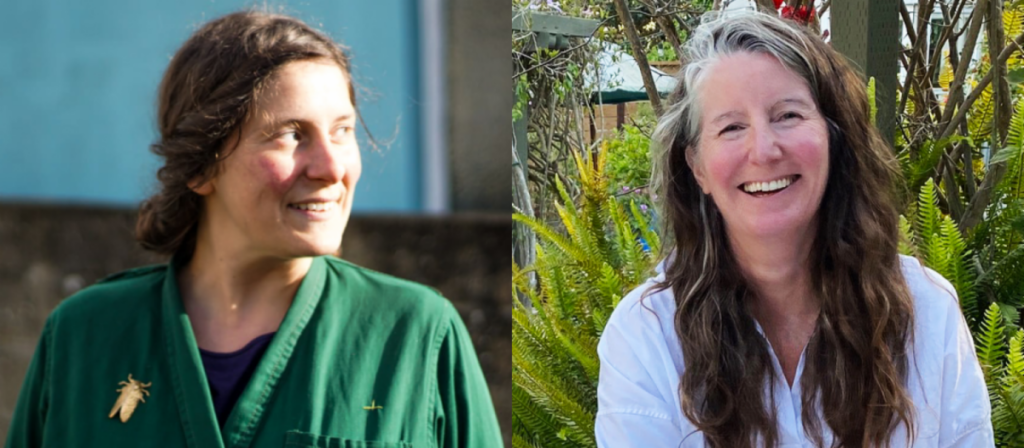 Solas Nua, in association with Dublin Book Festival and Global Irish Studies at Georgetown University, presented
IS IT ABOUT A BICYCLE?: WRITERS IN CONVERSATION
Featuring writer Kerri ní Dochartaigh in conversation with artist Katie Holten
Sunday, November 14, 3pm ET (online event)
Kerri ní Dochartaigh is the author of Thin Places which was highly commended by the Wainwright Prize. She has written for The Guardian, the Irish Times, the BBC, Winter Papers, and others. In Thin Places, a mixture of memoir, history and nature writing, Kerri explores how nature kept her sane and helped her heal, how violence and poverty are never more than a stone's throw from beauty and hope, and how we are, once again, allowing our borders to become hard, and terror to creep back in. Kerri asks us to reclaim our landscape through language and study, and remember that the land we fight over is much more than lines on a map. It will always be ours but, at the same time, it never really was.
Katie Holten is an artist and environmental activist based in New York city. Holten represented Ireland at the 50th Venice Biennale. Her work has been exhibited in museums internationally, including solo exhibitions at the Contemporary Art Museum St. Louis, New Orleans Museum of Art, Bronx Museum, Nevada Museum of Art, and Dublin City Gallery The Hugh Lane. At the root of her practice is a study of the inextricable relationship between humans and the natural world. While excavating hidden histories, ecologies and stories of specific places, she creates drawings, sculptures and public artworks that illuminate the overlooked or forgotten.
"Is it About a Bicycle?: Writers in Conversation" is a series presented by Solas Nua and Global Irish Studies that brings together contemporary Irish writers and leaders and experts from a variety of sectors, to explore their shared interests across disciplines. The title comes from Flann O'Brien's classic comic novel, The Third Policeman, a meandering tale about the nature of time, death, and the absurdity of human existence. This will be the fourth conversation in the series.