Georgetown goes to Ireland: MS in Management students tackle global business strategy in Dublin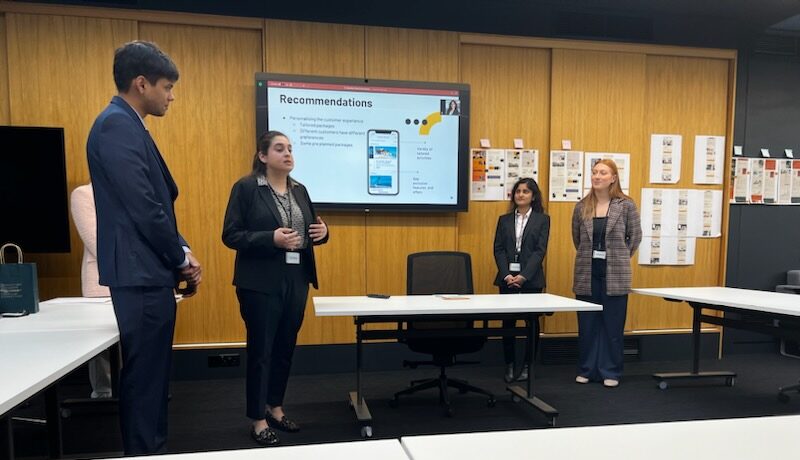 Published May 2023
A crew of 42 Georgetown University McDonough School of Business (MSB) graduate students descended on Ireland this past March for a week of learning and fun. A standout component of the MSB Master of Science in Management program is participation in the Global Business Experience, and this year the GBE brought a diverse class of Masters students to Dublin for a week. The aim of the GBE is to give the students hands-on experience exploring meaningful real-world challenges in the realm of global business strategy.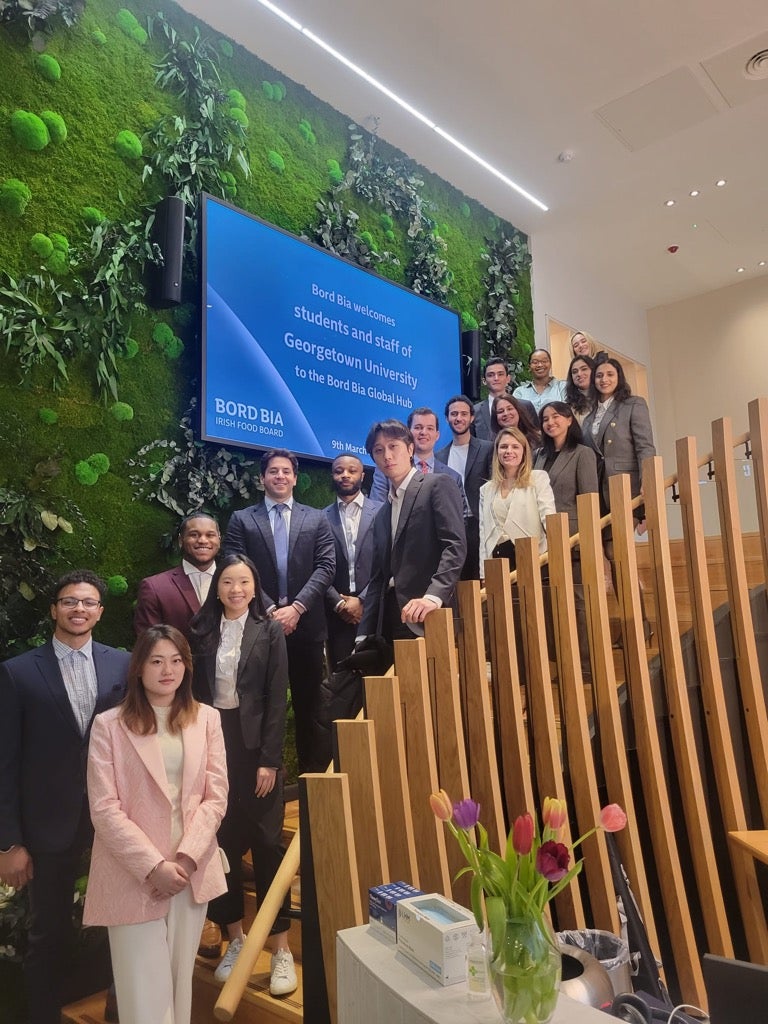 Working in teams of five to six, the students acted as consultants to client companies, providing research, analysis and/or recommendations on a specified opportunity or issue. The teams worked with seven different Irish companies during their trip: Aer Rianta International (subsidiary of DAA, operator of duty-free shops in Ireland and around the world); Staycity (owner and operator of apartment-style hotels in Europe under the brand names Staycity and Wilde); Flahavans (traditional Irish oatmeal); Skelligs (producer of high-end chocolate bars); Dogpatch Labs (a hub for entrepreneurs and corporate innovation teams); Unwind (startup; producer of a nutrition bar that aids sleep and relaxation); and Marker (startup; curator of ready-made contact for social media campaigns).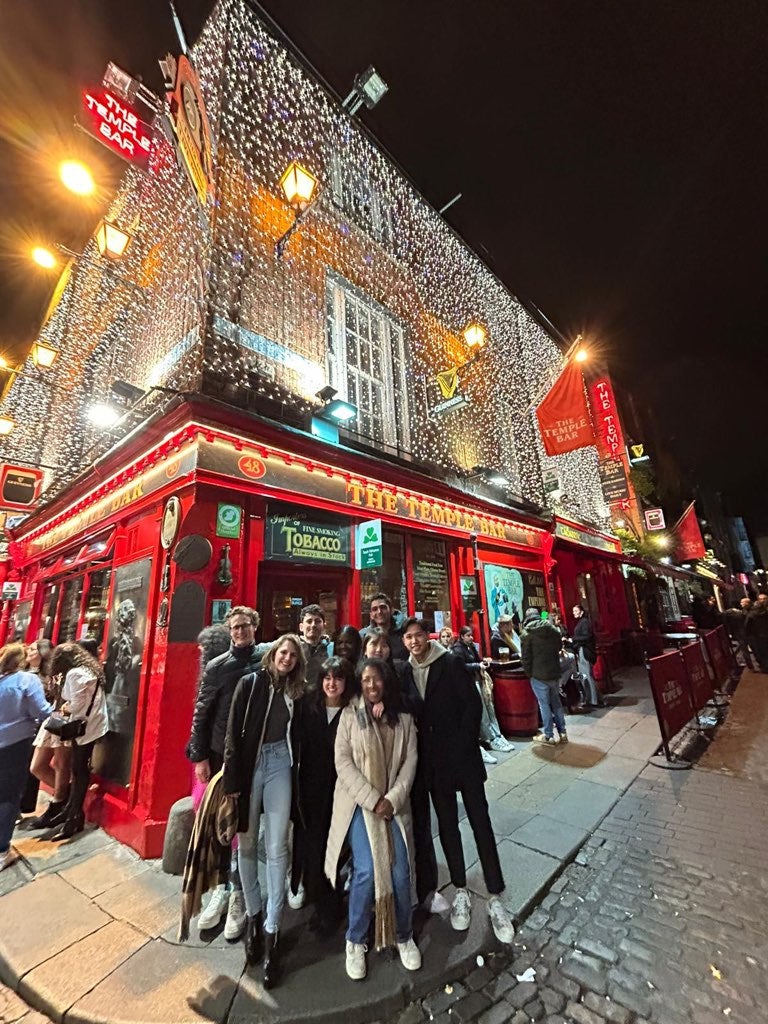 Professor Alyssa K. Lovegrove of MSB notes that some highlights included "a trip to the Industrial Development Authority, Enterprise Ireland, Bord Bia (the Irish food board), and the innovation hub at Dublin City University." Although the week in Dublin centered on meetings with executives and presentations from agencies involved in trade and development, the students found a balance between work and play, with several cultural excursions as well. Among other experiences, they spent a day in Belfast, and took a tour of the Teeling Distillery in Dublin.