Tuesday, September 29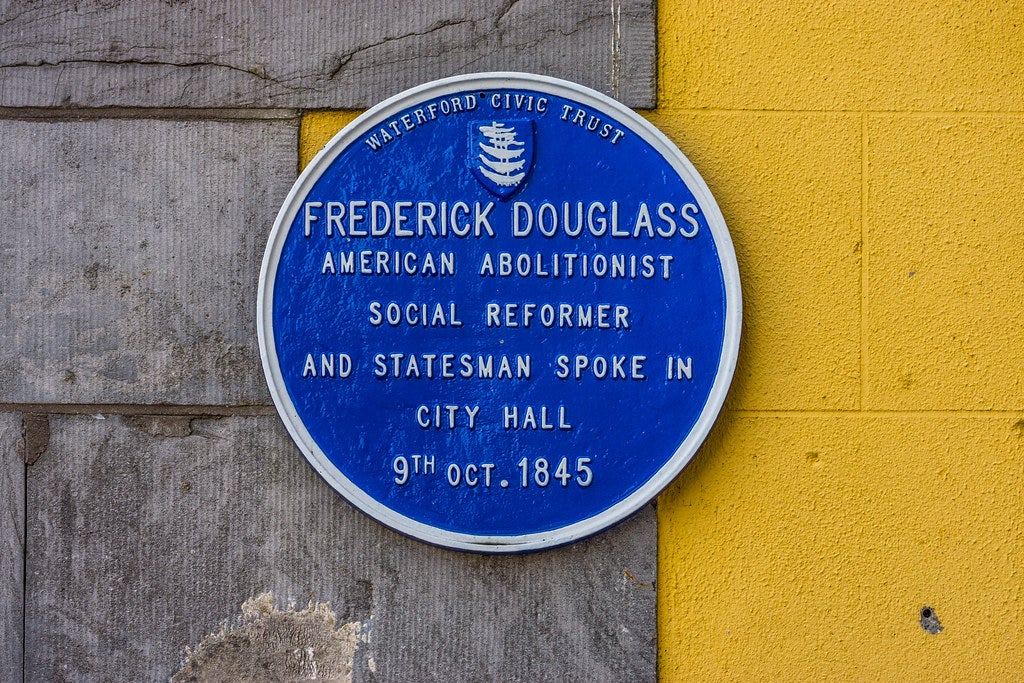 Global Irish Studies at Georgetown University, in conjunction with Georgetown's History Department and the Humanities Initiative, the African American Irish Diaspora Network, University College Cork, Irish Network-DC, Ireland's Great Hunger Institute at Quinnipiac University, Glucksman Ireland House of New York University, New York University in DC, and the Embassy of Ireland USA, hosted:

"Agitate!" Frederick Douglass and Ireland
A conversation about history, solidarity, and racial justice in Ireland and the US
Featured opening remarks by Ireland's Minister for Foreign Affairs, Simon Coveney TD, and the Ambassador of Ireland to the US, Daniel Mulhall.
The conversation was moderated by Prof. Miriam Nyhan Grey, Associate Director of Glucksman Ireland House at New York University. It featured:
Prof. Edna Greene Medford (Howard University)–a historian of emancipation in the US, and a recipient of the Order of Lincoln prize. Her books include Lincoln and Emancipation (2015), as well as The Emancipation Proclamation: Three Views. She compiled and wrote the introductions to the edited two-volume work The Price of Freedom: Slavery and the Civil War – Volume I, and The Price of Freedom: Slavery and the Civil War – Volume II.
Prof. Christine Kinealy (Quinnipiac University)–an award-winning specialist in nineteenth-century Irish and Irish-American history, founder of Ireland's Great Hunger Institute at Quinnipiac, and most recently author of Black Abolitionists in Ireland, as well as editor of Frederick Douglass in Ireland: in his own words.
Prof. Maurice Jackson (Georgetown University)–a renowned expert in African American and Atlantic history, and also in the history and culture of African Americans, especially the history of Jazz. He is the author of Let This Voice Be Heard: Anthony Benezet, Father of Atlantic Abolitionism, co-editor with Jackie Bacon of African-Americans and the Haitian Revolution and co-editor with Susan Kozel of Quakers and their Allies in the Abolitionist Cause, 1754-1808.
This online event is free and open to the public. If, however, you wish to make a donation to support the Global Irish Studies series of free lectures and seminars, it will be gratefully received. Please go to our Giving page to make a tax-free donation, or click on the button below.