Monday, May 1st, 2023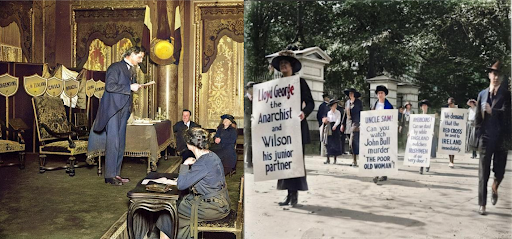 Georgetown University's Global Irish Studies Initiative and Department of History presented:
Mapping the Irish World: From Washington-Ireland to London-Ireland
Dr. Darragh Gannon
Monday, May 1st. This event was free and open to the public. The presentation slides and audio from this event were recorded. Video available below.
Dr. Darragh Gannon's talk was introduced by H.E. Geraldine Byrne-Nason, Ambassador of Ireland to the United States.
'Mapping the Irish World' charts the geographical movement of Irish political power and influence beyond the island, in response to evolving political contexts in the post-war world. Framing 'territory' as a conceptual space subject to contemporary nationalist re-imagination, this paper examines Irish revolutionaries' strategic transfer of political sovereignty to Paris, New York, Rome, and London to capitalise on geo-political events. From the Versailles Peace Conference in 1919 to the Anglo-Irish Treaty conference in 1921, Irish revolutionaries devolved the power to negotiate international recognition of Irish independence to diaspora activists in 'global cities'. Metropolitan centers beyond the island were established as Irish 'identity spaces' and 'decision spaces' – Paris-Ireland, New York-Ireland, Rome-Ireland, London-Ireland – with the view to securing international recognition of Irish sovereignty. As we approach the end of the Decade of Centenaries (2012-23), this paper explores the lieux de memoire of 'global Ireland', advancing new directions for commemoration beyond the state.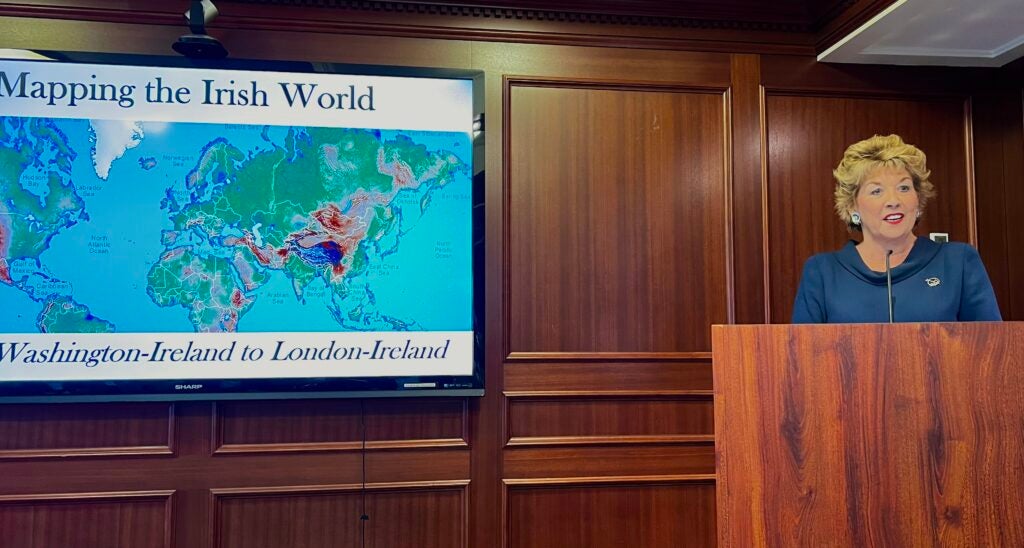 Dr. Darragh Gannon is Fulbright Irish Scholar in the Department of History at Georgetown University. He currently serves as Head of Irish Studies at University College Dublin and Vice President of the Global Irish Diaspora Congress.
Dr. Gannon has published widely on the history of the Irish diaspora and the Irish Revolution, including Proclaiming a Republic: Ireland, 1916 and the National Collection (Irish Academic Press, 2016), Ireland 1922: independence, partition, civil war, with Fearghal McGarry (Royal Irish Academy, 2021), and Conflict, Diaspora, and Empire: Irish nationalism in Britain, 1912-1922 (Cambridge University Press, 2023). He is currently completing a fourth book, with Cambridge University Press: Worlds of Revolution: Ireland's 'global moment', 1919-1923.
This event was free and open to the public. If you wish to make a donation to support the Global Irish Studies series of free lectures and seminars, it will be gratefully received. Please go to our Giving page to make a tax-free donation or click on the button below: