Sunday, November 6th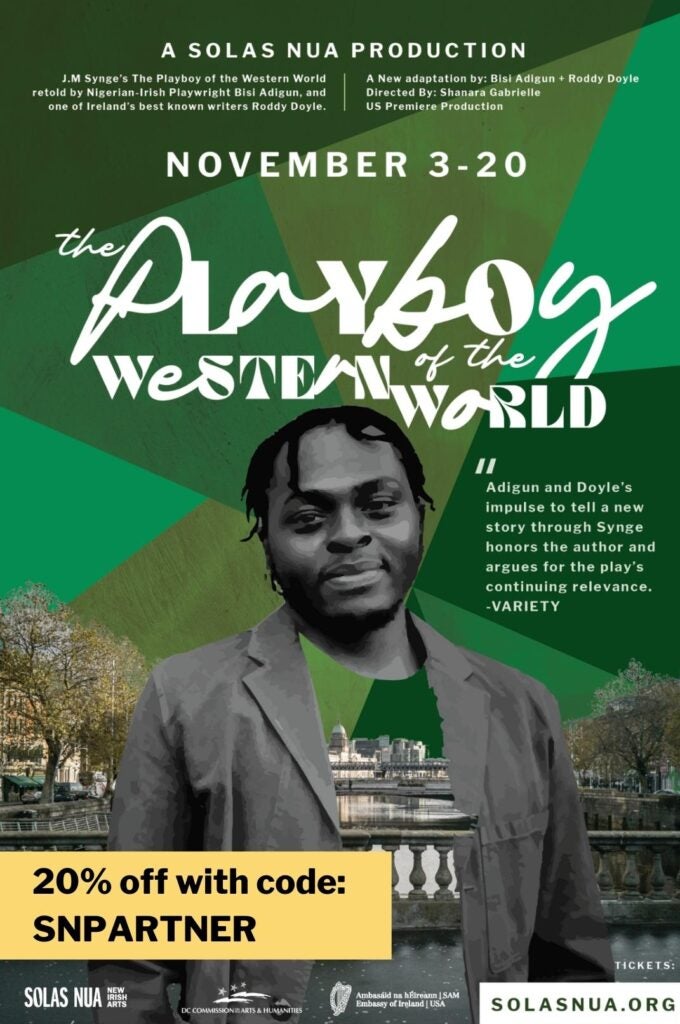 Solas Nua, co-sponsored by Georgetown University's Global Irish Studies Initiative, presented:
The Playboy of the Western World: A Post-show Discussion with Playwright, Bisi Adigun
Sunday, November 6th. Atlas Performing Arts Centre, 1333 H Street NE. Performance is at 2:30pm; discussion will follow performance.
This event was a post-show discussion with Nigerian playwright, Bisi Adigun, in conversation with Prof. Chanté Mouton-Kinyon of the University of Notre Dame. While this event took place after the performance on November 6th, The Playboy of the Western World adaptation by Bisi Adigun and Roddy Doyle ran from November 3rd through November 20th, 2022.
J.M. Synge's The Playboy of the Western World was first staged in the Abbey Theatre in 1907, depicting the humor, colloquialism, and struggle of rural life in the West of Ireland. The story is retold by Nigerian-Irish playwright, Bisi Adigun and one of Ireland's best-known writers, Roddy Doyle. The original farmers become tough Dublin gangsters. The scallywag playboy "Christy" is re-imagined as Nigerian refugee, Christopher Malomo. This adaptation presents modern-day, urban Ireland and highlights the changes that have occurred in the country, including the issues of immigration and inequality.
---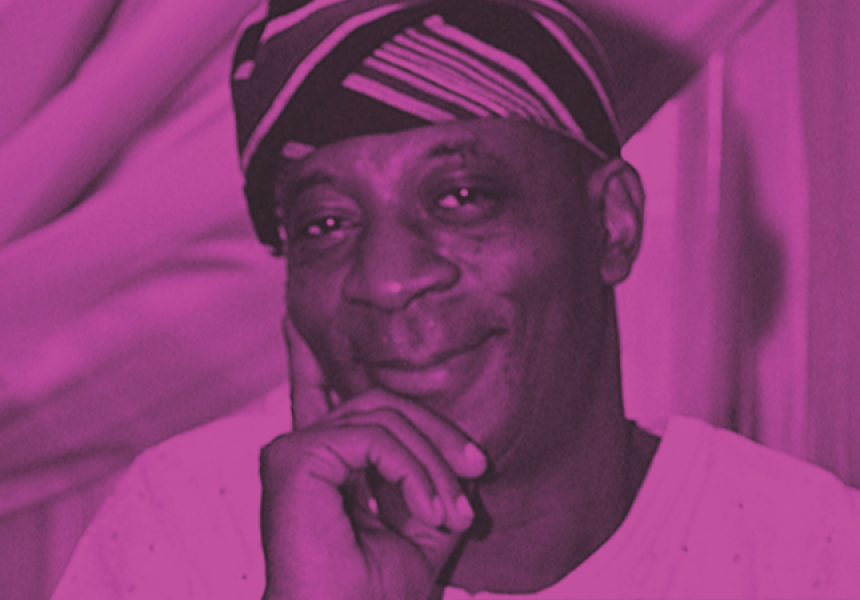 Bisi Adigun (Playwright)
Bisi is a documentarist, percussionist, performing artist, dramatist, and theatre producer/director. Before joining Bowen University, Iwo, Nigeria as a senior lecturer in Oct. 2019, he was an adjunct lecturer of African Theatre & Performance Studies at Trinity College, earning his PhD in Drama. From 2000 to 2003 he co-presented MONO, RTÉ's flagship intercultural TV magazine program. He founded Arambe Productions, Ireland's first and only African theatre company. As its Artistic Director for over 16 years, he produced/directed 25+ productions in Ireland, Nigeria & USA. His first volume of plays, An Other Playboy, The Butcher Babes & Home, Sweet Home (Three Plays), was published in 2018. He is currently editing a book of essays on Ola Rotimi, the renowned playwright/director, and is working on an adaptation of Brian Friel's Philadelphia, Here I Come!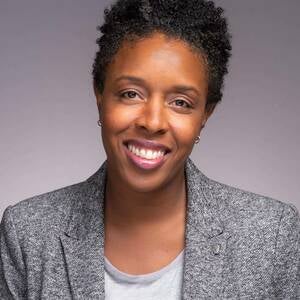 Chanté Mouton Kinyon
Dr. Chanté Mouton Kinyon is an Assistant Professor in the Department of English at the University of Notre Dame. Her primary research explores transnational African American literature and culture. She investigates the international aspects of early twentieth century African American writers by examining their influence on and from Irish culture and literature. Her book project focuses on how ethnographic interpretation in John Millington Synge's works juxtaposes with ethnographic interpretation in Zora Neale Hurston's theatre.