Thursday, September 21st, 2023
Posted in Announcements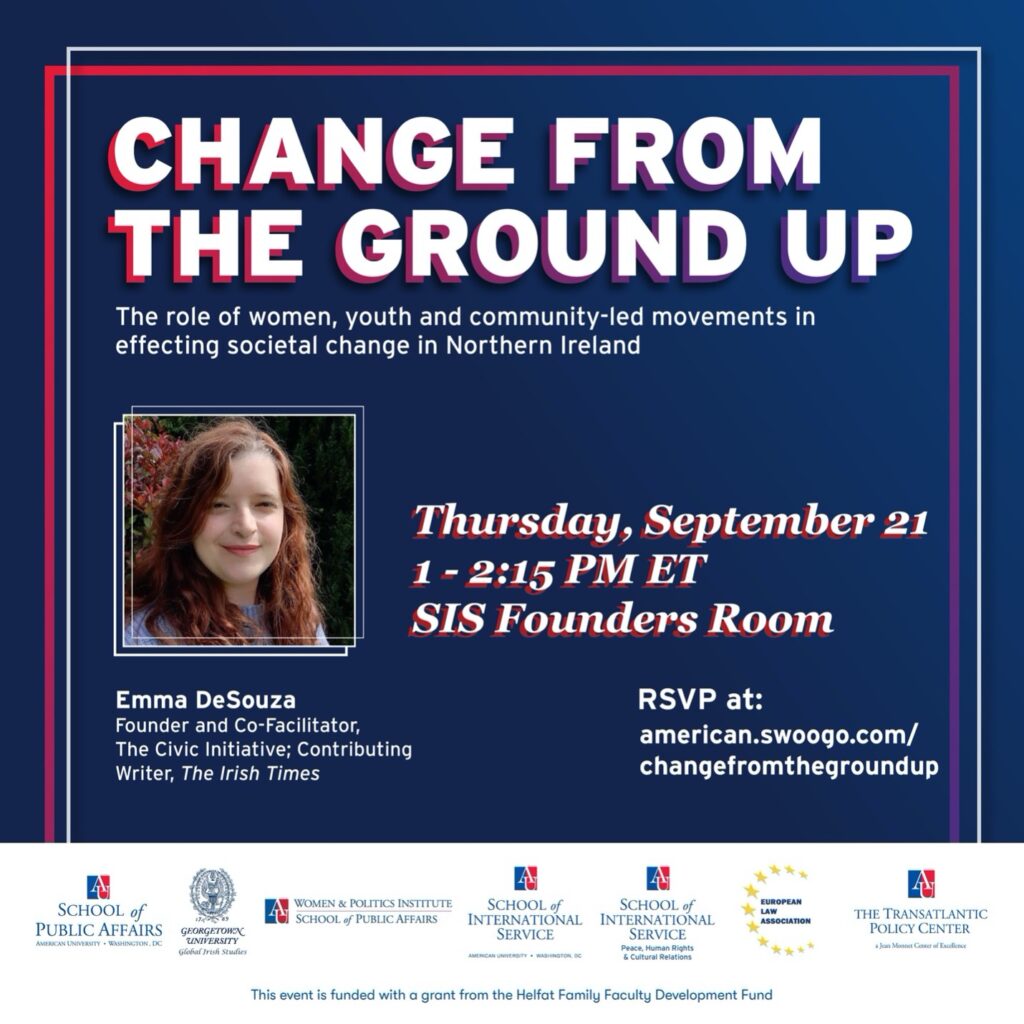 Georgetown University's Global Irish Studies Initiative and American University presented:
Change From the Ground Up: The Role of Women, Youth and Community-led Movements in Effecting Societal Change in Northern Ireland
Emma DeSouza
Thursday September 21st, 1-2:15pm. This event was held in-person at American University's School of International Service SIS Founders Room. This event was free and open to the public, but registration was required.
Writer, peacebuilder, and political commentator, Emma DeSouza, spoke about youth leadership, women's participation, and civil society in delivering change.
Emma is the Founder and Co-Facilitator of Northern Ireland's Civic Initiative, and a Northern Ireland advisor on peace processes and policy.
She effected substantial changes to UK immigration law after a five-year court case to bring legislation in line with UK commitments regarding human rights, identity and citizenship in the Belfast/Good Friday Agreement. Former Leadership Coordinator of the National Women's Council of Ireland, Emma established the first All-island Women's Forum, a new peacebuilding structure that brings women from across the island of Ireland together to work collectively in addressing women, peace, and security.
In 2023 Emma founded the Civic Initiative, a new participatory structure that brings together a wide range of civic society organizations to create a space for deliberative dialogues on advancing and supporting peace, reconciliation, and wellbeing. An accomplished journalist, Emma hosted a six-part podcast series on Northern Ireland's Peace Process titled 'Lost in Implementation' and is working on her first book.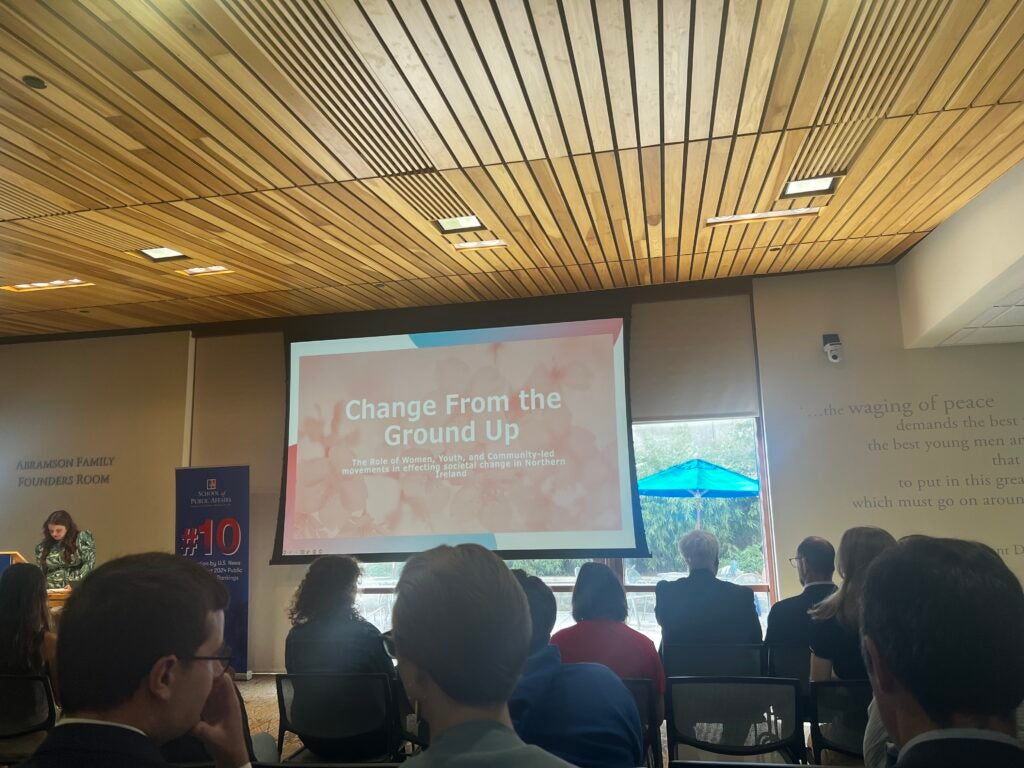 This event was free and open to the public. If you wish to make a donation to support the Global Irish Studies series of free lectures and seminars, it will be gratefully received. Please go to our Giving page to make a tax-free donation or click on the button below: