Wednesday, October 18th, 2023
Posted in Announcements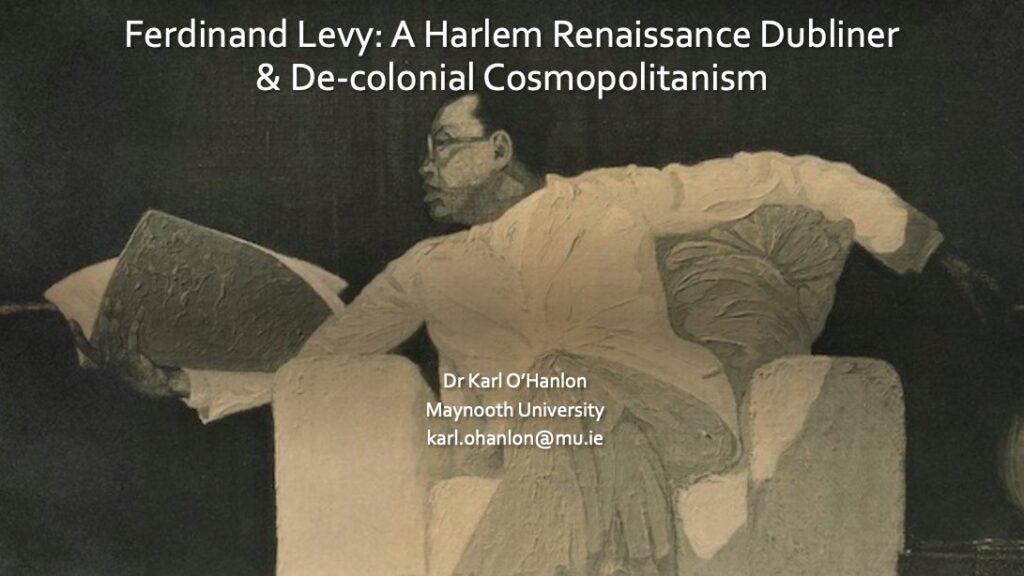 Georgetown University's Global Irish Studies Initiative, in association with the Department of English, presented:
Ferdinand Levy: A Harlem Renaissance Dubliner and Decolonial Cosmopolitanism
Dr. Karl O'Hanlon (GU MA in English '10)
Wednesday, October 18th, at 5:30-6:45pm. Murray Room, Lauinger Library. This event was be free and open to the public, but registration was required. In addition, a picture ID was required to enter the library building.
Ferdinand Levy is possibly the first black poet to publish in Ireland. A Jamaican medical student in Dublin during the 1930s and 1940s, Levy was active in the city's cultural and literary scene, publishing a book of poems, Flashes from the Dark (1941) with Colm O'Lochlainn's Three Candles Press. Levy, who had been in New York in the late 1920s, brought something of the Harlem Renaissance to Dublin's Lower Baggot Street. Despite receptive reviews from luminaries such as Austin Clarke and Geoffrey Taylor, Levy has failed to garner even a footnote in Irish literary history.
This seminar examines Levy's poetry, his literary life, anticolonial activism, and cultural activities in Dublin. It unpicks the intersections of class, race, and sexual identity that characterise his unique experience of literary Dublin, arguing that his "decolonial cosmopolitanism" points to anticolonial itineraries beyond postcolonial nationalism.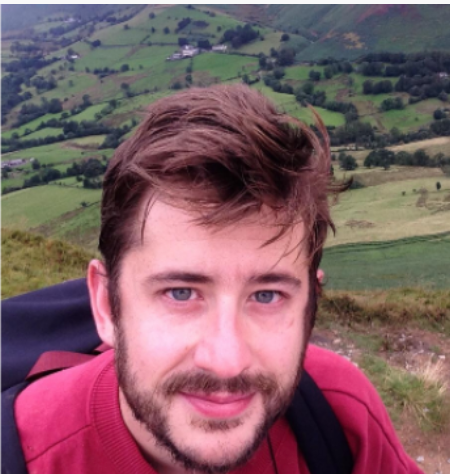 Dr. Karl O'Hanlon is a poet-critic and lecturer in modern and contemporary poetry in the Department of English at Maynooth University. He is Georgetown alumnus, having spent two fantastic years on the Hilltop as a Fulbright scholar in 2008-2010. His article on Ferdinand Levy is forthcoming in Journal of Modern Literature, and a BBC Radio 4 documentary on the poet will appear in Spring 2024. He is PI on the North-South Research Programme project BRAN: Beyond Regionalism and Nationalism in Irish Poetry. His most recent writing can be found in Modernism/modernity ('The Case for Irish Modernism: Denis Devlin at the League of Nations and 1930s International Broadcasting') and The Irish Times ('Desmond FitzGerald on T.S. Eliot: a revolutionary taste in poetry').
This event was free and open to the public. If you wish to make a donation to support the Global Irish Studies series of free lectures and seminars, it will be gratefully received. Please go to our Giving page to make a tax-free donation or click on the button below: