Tuesday, April 25th, 2023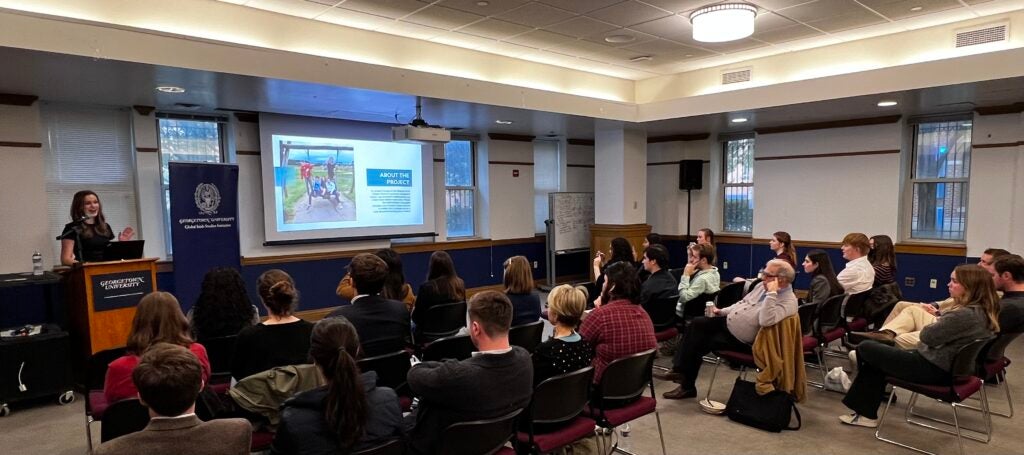 Georgetown University's Global Irish Studies Initiative presented:
Global Irish Studies Fellows Research Symposium
April 25th, 2023. This event was open to Georgetown students, faculty and staff only.
In the second annual GIS Fellowship Symposium, student fellows presented their year-long research projects that explored Irish Studies in a comparative or global context, focusing on Irish history, politics, literature, public health, business, and more. This event served as an end of the year celebration and presentation of the illuminating research conducted by our cohort. Each of the nine fellows shared highlights of their projects and ongoing questions they had explored throughout their time working with Global Irish Studies.
Read more about our 2022-23 cohort of GIS Fellows.